We create the fish-eating culture of the future with land-based aquaculture without depending on the sea.
The population continues to grow,
and consumption of marine products continues to increase.
Natural fish catches have already reached their peak,
and marine aquaculture is rapidly expanding around the world.
As a result, the environmental impact of fish droppings and leftover feed is becoming an increasing problem.
To leave delicious fish and beautiful nature to the next generation.
What we need now is land-based aquaculture that does not depend on the sea.
We, FRD Japan, will create a future where freshly caught, safe and secure fish can be produced anywhere in the world using a Closed RAS system.
We open up the potential of aquaculture.
In the past, research and development on aquaculture has been greatly limited by the natural environment, such as seawater temperature and weather.
The closed RAS system overturns this common sense.
It can reproduce all kinds of water environments and obtain data without any influence from the outside world.
We have been developing new feeds, experimenting with fish species that had never been farmed before, and testing the introduction of IoT into aquaculture sites.
The aquaculture industry has already begun to move to a new stage.
We at FRD Japan will continue to take on the challenge of spreading the Closed RAS system worldwide, which will open up and evolve the potential of aquaculture.
Human resources from diverse backgrounds are gathered under the keyword "land aquaculture".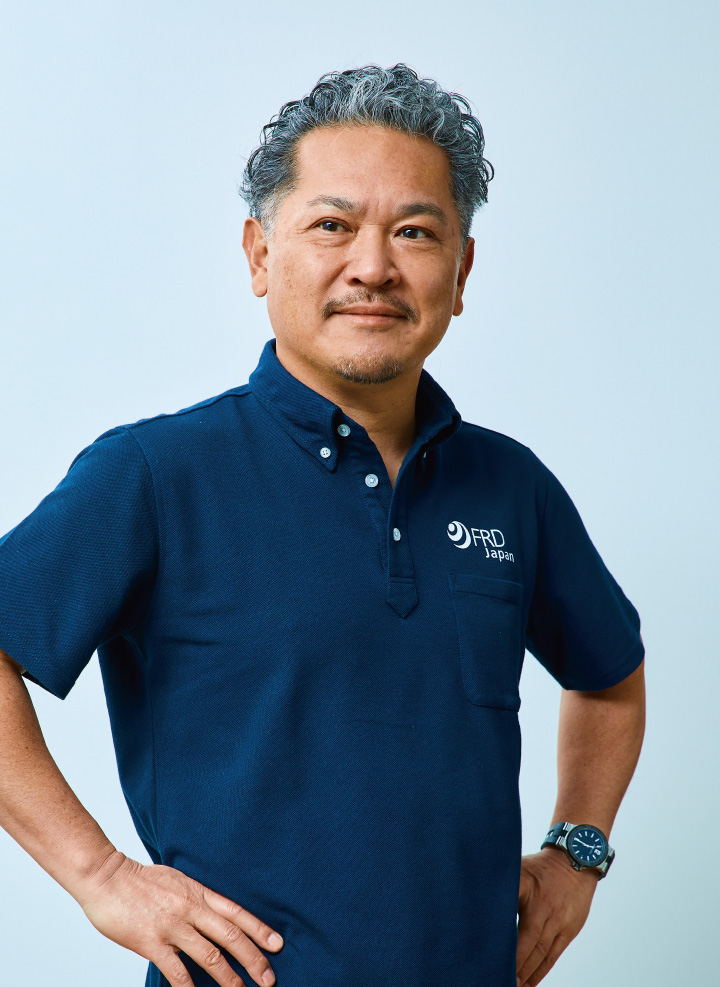 Yoichi Tsuji / President and CEO
After working for Aquas, a major water treatment company, he founded Taiyo Suiken at the age of 29. He started developing a denitrification system in 2005 and founded FRD Japan in 2013. He graduated from the Faculty of Science and Technology, Tokyo University of Science.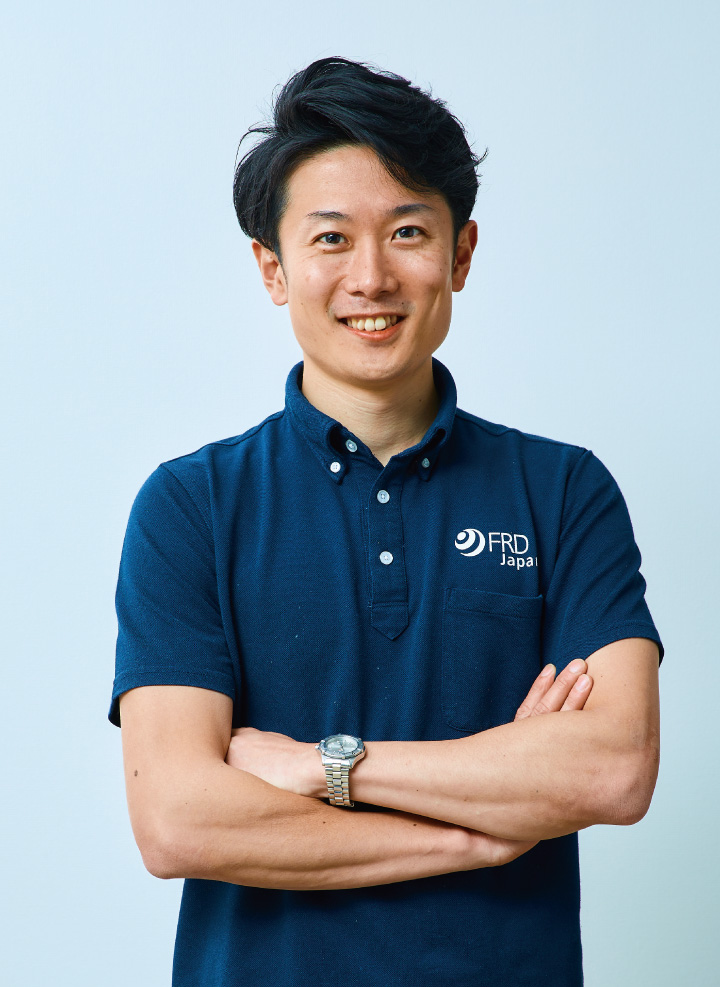 Tetsuro Sogo / Director and COO
When he was in charge of importing and selling marine products, he met Tsuji / Koizumi, which led to Mitsui's investment in FRD Japan. Later he joined the company as COO. He graduated from the Faculty of Agriculture, Kyoto University.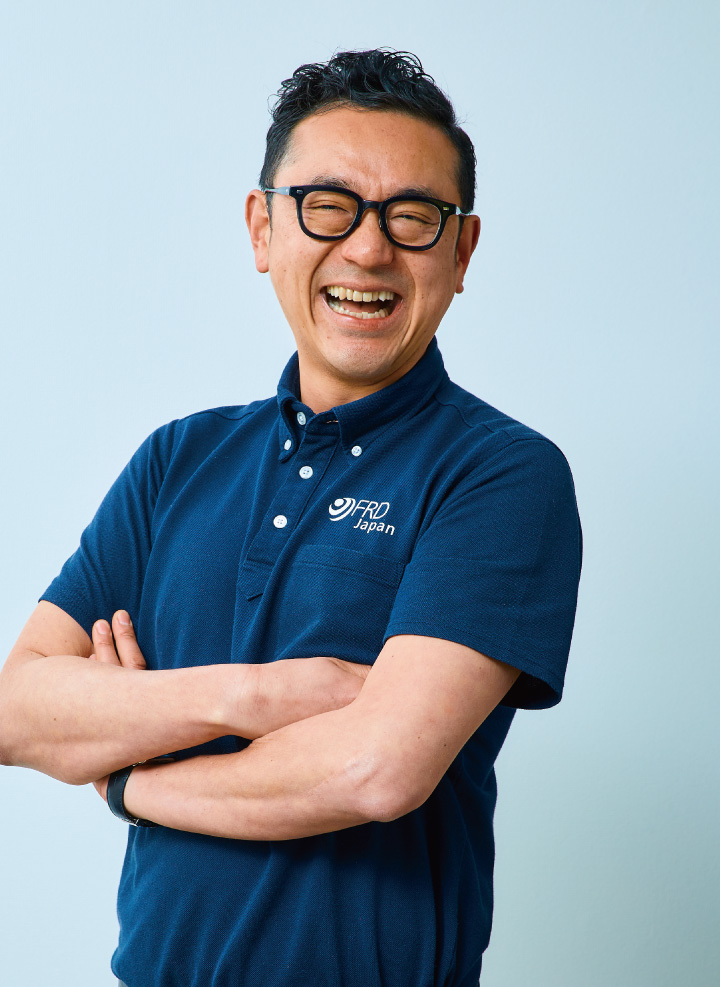 Yoshikazu Koizumi / Executive Officer, CTO
He is a professional in microorganisms. He developed a Closed RAS system with Tsuji as a representative of the Environmental Technology Center, which handles water analysis, and co-founded FRD Japan. He graduated from the Faculty of Science, Tokyo Metropolitan University (Doctor of Science).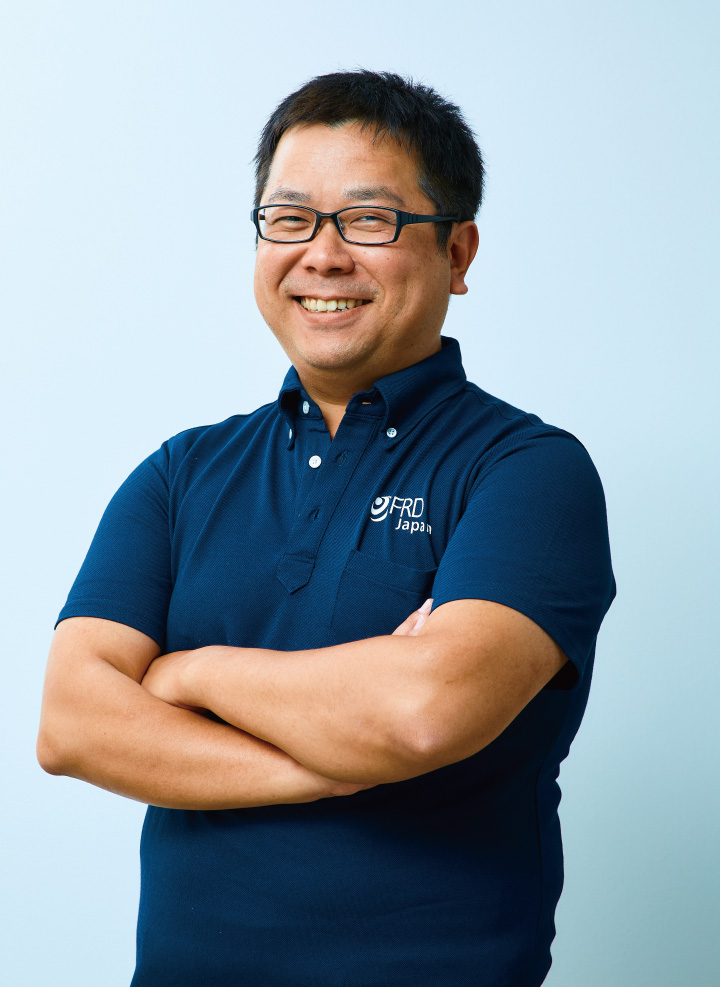 He joined FRD Japan after working for Owase Bussan, a major yellowtail farming company, and an environmental consulting company. He is passionate about digging into fish physiology. He graduated from the Faculty of Agriculture, Kochi University (Master's degree).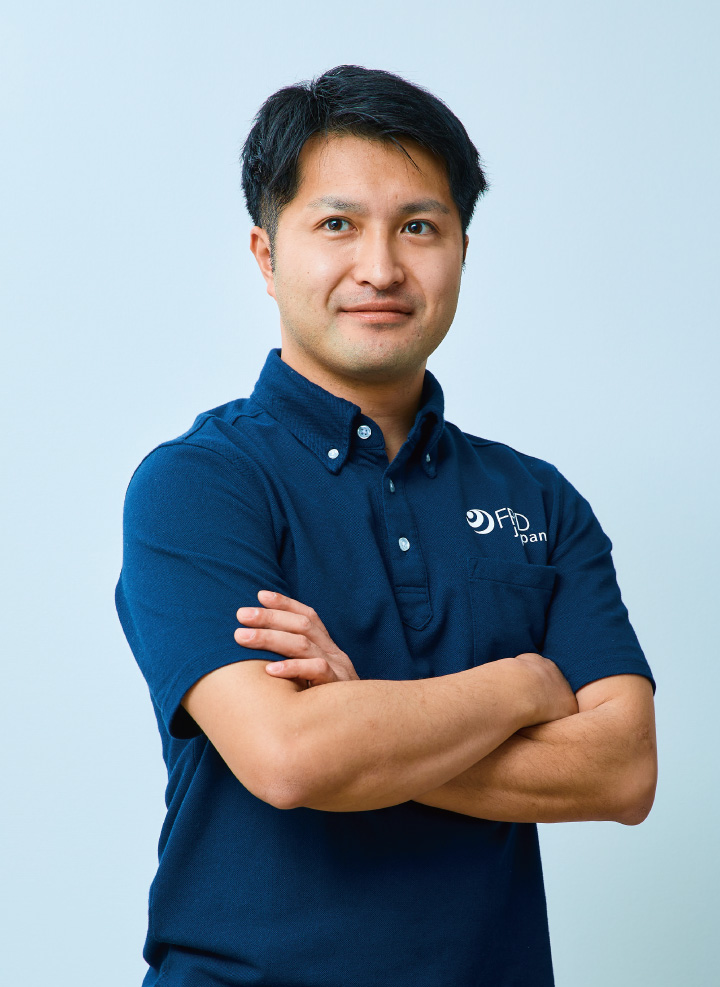 After working for JGC Corporation for 11 years on developing oil refinery plants in the Middle East, he joined FRD Japan. He focuses on the development of aquaculture plants. He graduated from the Faculty of Engineering, Chiba University(master's degree).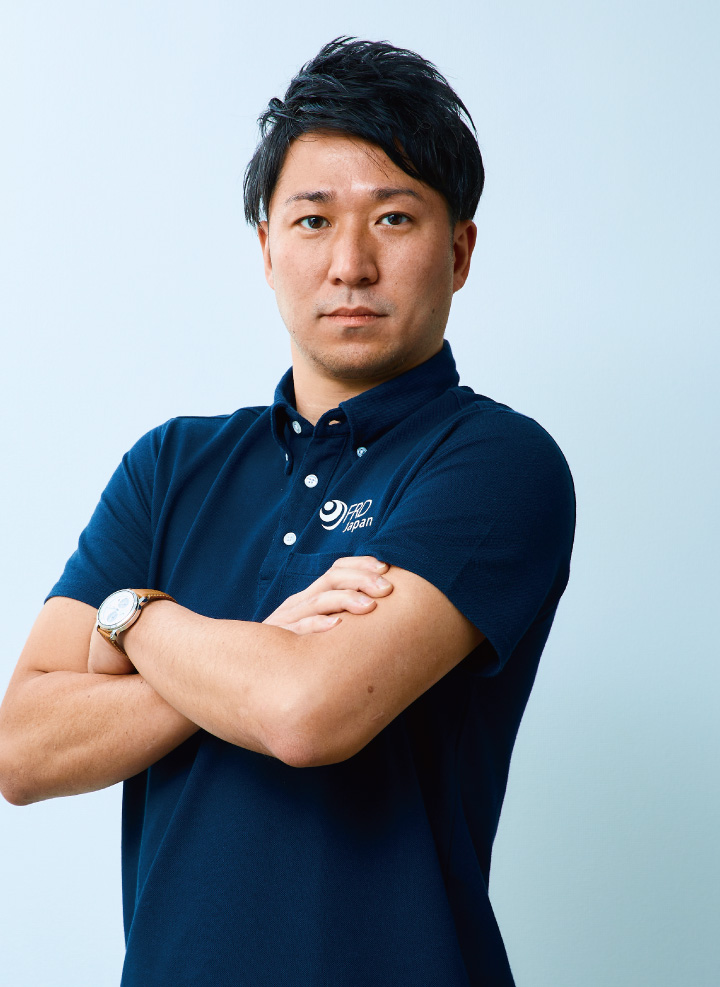 Atsushi Osaki / General Manager of Business Development Department
After working in the import and export of food ingredients and management of affiliated companies at Mitsui & Co., Ltd. and working on the supply chain reconstruction at Mitsui Norin, he joined FRD Japan. He handles a wide range of activities, from business development to financing. He graduated from Faculty of Agriculture, University of Tokyo (master's degree).
After being involved in sales of exhaust gas analyzers for Asia at HORIBA, Ltd., she joined FRD Japan. She handles a wide range of activities, such as marketing, public relations, etc. She graduated from the Faculty of Bioproduction, Hiroshima University.
Item

About FRD Japan

Head office: 1-7-13 Kogaba, Iwatsuki-ku, Saitama-shi, Saitama Prefecture 339-0072
Kisarazu plant: 3-9-13 Kazusa Kamatari, Kisarazu-shi, Chiba Prefecture 292-0818

TEL: 0438-53-7858 FAX: 0438-53-7859(Kisarazu Plant)

*For product inquiries and media-related people, please contact the Kisarazu Plant.

Yoichi Tsuji / President and CEO